Welcome to Skyline Smiles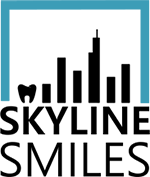 Welcome to Skyline Smiles! Creating and maintaining healthy smiles that inspire confidence is our passion. Our practice is devoted to comprehensive dentistry with a foundation in preventative treatment.
At Skyline Smiles, we believe that we are treating people, not just teeth, with the finest quality care enhanced by an outstanding level of artistry. We offer a full range of the latest and most advanced dental procedures designed to meet the needs of every member of your family. With today's array of sophisticated and modern dental technology even the most challenging smiles can be transformed into ones that dazzle!
Skyline Smiles has been providing affordable and excellent dental care beyond compare to the Chicago community since 2013. Our offices are conveniently located in West Loop, Roscoe Village, and Bucktown. No matter what location you choose, the Skyline Smiles family will make sure you feel at home!